Marriage: Getting Married or in a Partnership
Marriage/Partnership Bundle
Getting married or being in a long-term partnership is a big step in life and a huge step financially. Use these tools to make sure you and your partner discuss your money goals.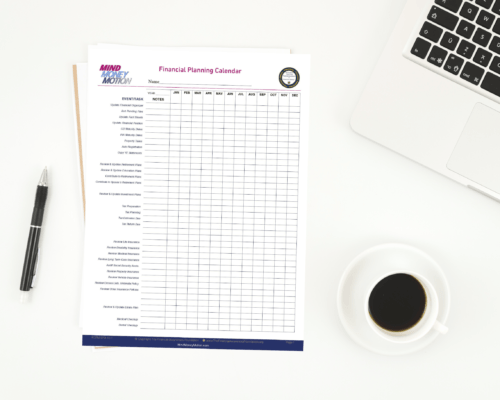 Financial Planning Calendar
Use this checklist calendar to make sure you are always updating crucial documents and reviewing your finances to keep up with life's changes.
By downloading, you are agreeing to receive communications from Mind, Money, Motion. You can opt-out at any time!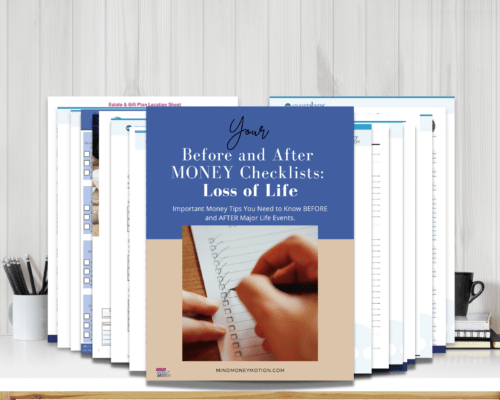 Marriage/Partnership Bundle
Money checklists and resources to help you and your partner tackle your financial life…together.
Get started planning now!
Marriage/Partnership Bundle
What You Get!
The Marriage/Partnership Bundle includes checklists and money tools to help get comfortable making financial decisions together throughout life for LESS WORRY, MORE LIFE!
Before and After Marriage Checklist

Autopilot Your Finances Checklist

Bill Paying Checklist

Choosing a POA Checklist

Digital and Online Accounts Sheet

Essential Planning Checklist

Financial Checkup Quiz
Financial Planning Calendar

Historical Net Worth Sheet

Information About Your Home Checklist 

Insurance Summary

My Net Worth Overview

Ultimate Home Money Makeover Checklist
Avoid one of the main causes of divorce (financial stress) and build healthy money habits with the Marriage/Partnership Bundle.
Get your Marriage/Partnership Bundle today!
What others have said about using these checklists:
Every possible situation is covered…
"Being on the younger side I especially found the Parents and Marriage checklists to really hit home. I feel like every possible situation is covered and truly no stone is left unturned in making sure you are set up for success. Highly recommend!"